Marathon Nation Re-Launch and FREE Race Entry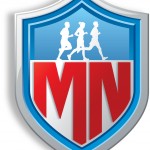 Next week we're finally going to re-launch Marathon Nation. After eight months and over 100 finish lines, we are finally in a place with all of our content, training plans and support to be able to offer a really amazing experience for runners of any ability level training for almost any distance.
On Wednesday I'll tell you more about it, and on Friday we'll open the doors for everyone on the Early Bird email list (you can sign up here). Then on Monday we'll open it to everyone else who is still interested. Spots will be limited, but I can't really comment on where I'll draw the line…so getting in early is better.
But first! Let's have some fun and give away a free race entry.
I get a lot of questions about picking the right marathon, many of them from newer runners. "Should I race close to home? How hard is it to race internationally?" Should I do a fun first marathon or go for time?" Those are some of the questions that come up, over and over.
Picking a first marathon (or half marathon) is a very personal experience…you'll know the right race when you find it. At that point all you have to do is sign up and then start getting ready.
Marathon Nation will be helping lots of people build running fitness and get race ready, starting next week. But before we open the doors to the masses next week, I wanted to help someone from our broader community get a free race entry to their next big race.
This weekend I'll be giving away one Race Entry Free Card — up to $300 — to one of our readers who can use it.
'Free Race Entry Anywhere' Giveaway! Here's How It Works
The Race Entry Re-Imbursement can be redeemed for a race entry anywhere within North America, anywhere within Europe, anywhere within Asia, or anywhere within Australia/New Zealand.
The winner needs to:
a) Send me the reciept for their race entry, along with their mailing address.
b) Deposit the check I write them for race entry (now we're even!).
c) Take pictures and report back to us with a blog post or video update after s/he hits the finish line!
That's it. If you win, I'm paying you back for your race entry up to $300. You're on your own to pick and sign up for your race. Two things to know:
1) You have to register for the race — we don't have any secret entries to closed out events; and
2) If your race entry is only $175, you do not get the remainder of the $300 to spend on food or lodging.
Post a Comment to Enter
Please post a short comment on the site saying where you'd like to race and why. By entering the contest, you agree that you really will run the race if your entry is the winner.
Our usual biased judges, including my feline computer companion Daisy (and other more helpful friends), will select one person for a free race entry.
That's it! See you on Wednesday with more on the Marathon Nation Re-Launch…and good luck. The deadline for comments is Tuesday at 17:00 EST.
If the biased judges choose your entry, where will you use your free trip?