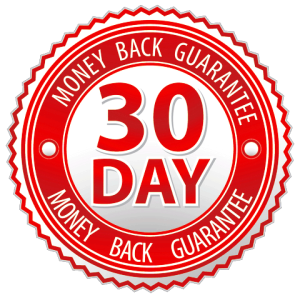 Home of the 30-Day Money Back Guarantee.
Easy to follow workouts with specific intensity targets!

Eliminate garbage training miles!

Key race simulation workouts!
Patrick has been coaching runners and triathletes for over ten years. Every training plan, from the overall emphasis on your training time Return on Investment, to the specificity and detail in each training session, is a direct result of working with real athletes like you.
"So 3 weeks ago I ran a 5K in 24:54…today I ran one in 24:11…43 seconds faster!!! My splits weren't the best but I felt so much stronger during the last mile compared to 3 weeks ago! I am just finishing week 5 of the "Get Fast" program, can't wait to see how I race in 3 weeks when I'm done with this program!!!"
— Lindsay Van Sickle
The Best Training Plan Is One You Can Execute
Forget fancy charts and the evil allure of multiple long runs and over-distance training. You don't need to be running 60+ mile weeks to be ready for a marathon, and certainly not six months before your race actually happens!
Every Marathon Nation Training Plan is refined each year with feedback from our Members and Plan Customers to ensure that it's the most effective version.
I give the credit to the MN pacing plan. That and the training of course. I even sprinted the last half block against a much younger relay runner…and crossed the finish nose and nose with him. What a great day and what a difference from my previous three marathons. Thanks again MN! Going to BOSTON!"

– Barton Leavitt
Not Just Another Training Plan
There are plenty of free training plans and coaching services available online. We are different because we actively coach hundreds of runners to multiple finish lines each year.
The level of feedback and data we have receive from our athletes each year would take the average coach over a decade to accumulate. Don't wait for someone else to figure out what Marathon Nation already knows!
"Training and execution methods promoted by Marathon Nation helped me post a 9 minute PR on a tough Boston course. Marathon Nation methods let me start the race seeded 12079, but finish 3901. That's fully 2/3 the field that qualified faster than me that I beat by training and racing smart. No coach or training method can do the work for you, but I'm convinced that this philosophy allowed me to get the most of out of the work I put in."
– William Jenks
What You'll Get in a Marathon Nation Training Plan
Our Marathon, Half Marathon and Get Fast plans are broken down by ability level — you can be a total beginner or a Boston hopeful and use our plans.
Our plans include guidance for training with Heart Rate or Pace (GPS device / treadmill) allowing you to dial in each workout effectively.
Each plan includes access to the Marathon Nation QuickStart guide; the manual to your training plans that explains everything you need to know about making your plan work for you.
Race execution guidance for the Marathon and Half Marathon distances, so your fitness won't be wasted on your big day!
Information on how to handle the most common running injuries and setbacks.
You also can get online support via Facebook or Twitter:
Training Plan Screenshots
Are You A Total Marathon Beginner? 
If you are a total beginner to the marathon distance, coming of your couch with minimal fitness and no "gadgets", please check out our
FREE Couch To Marathon plan
that has run/walk guidance designed just for the beginner runner!
Upcoming Training Plans Include:
Goofy Challenge Plans — For those of you doing the Double in Disney!
Recovery Plans — Get guidance on how to absorb your race fitness and get back on track!
More Testimonials
"I'm two weeks into your 12 week marathon training plan and wanted to give you an update. I'm 56 years old and did no running in high school or college. I have no formal training but have run a dozen local 10k runs during my 30's and 40's best time of 42 minutes. I haven't been running in 10 years due to knee pain, I was scared. This past January my wife and 2 daughters, age 16 and 21, and I decided to run Nashville half marathon on Aril 28th of this year and we all completed the run. My time was 2hrs 34min. It was a first timer experience for each of us. I was extremely pleased. Then I began training for Memphis marathon which is on Dec 1st, this year. My training was ok but I was not increasing my performance and found your training to be something I might try. After the two weeks I have worked harder, but smarter, using your routine. I never knew how to feel my pace while running but I am getting the hang of it. This past Saturday long run was tough but I finished strong with gas left in the tank, 14 miles. Wow! Never felt that before. I am so pleased with this training and look forward to each workout. Thank you for having such a quality program out here for us to easily find and use. I will try to keep you updated as we move towards my first ever Marathon in Memphis. Thank you!"
~ Ricky Cockrell