2012 Holiday Run Challenge by Marathon Nation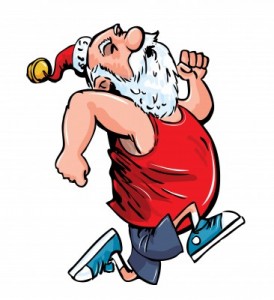 8 Days, Tuesday to Tuesday, 12/25 to 1/1
Stay fit and have fun this holiday season — Join us for an 8-Day Run Challenge!
This is a solo challenge to keep all of us fit and active over the gap week between Christmas and New Years; we'll track our results online to encourage and motivate one another.
Want to Play Along?
Note:  Challenge is open to Newsletter Subscribers ONLY, so subscribe to the link above for full access!
Details about run challenge will be sent out on December 23rd, 6:00am EST in an email.