Gear Review: The SolePack


There comes a time in an runner's life when they have to accept some common truths. Early morning workouts are hard. Running in the rain isn't that bad. Long runs with a hangover are a really bad idea. My most recent epiphany was, according to those who know me, a long time coming: my shoes stink.
And no, I am not talking about the quality of my sneakers. Nor am I talking emotionally about how I regard them. There's no denying that the biological effect of high-intensity training generates some serious foot odor.
This isn't an issue I usually have to deal with on my own; after all I throw my sweaty shoes in a closet or down in the basement. But lately I have been doubling up on my training sessions at the Y; combining swimming and running, which has meant brining my shoes along. Which has meant putting them inside my backpack with everything else. Which means everything I want to wear or use smells like, you guessed it, my stinky feet.
Suddenly I understood how everyone else felt…and I was spurred into action. Since I can't deodorize my shoes or change my feet, there was only one other way to go.
Enter the SolePack (http://thesolepack.com/wordpress/solepack-home/)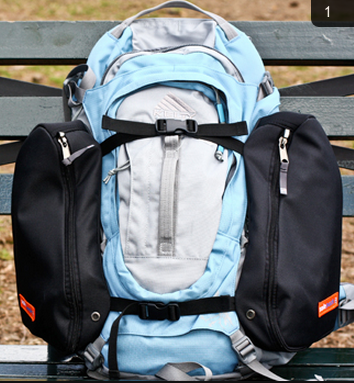 Designed to help you transport your shoes in an external compartment, the Solepack instantly helped me out.
It simply straps to the outside of any backpack in seconds.
Slip your shoes in and you are off.
Large zipper openings and reinforced seams make managing your shoes simple, and the latest generation actually has grommets to allow for minimal airflow.
I have thoroughly enjoyed my demo version and have already loaned it out to several others looking to try it out.
Do yourself a favor and upgrade your bad so you can take care of your shoes…and everything else!