How the MN Plans Help Everyday Training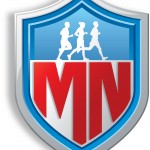 Here's another member testimonial to give you a sense of just how Marathon Nation works from a training perspective. If you would like to check out the plans and the community experience, please create a Free Two Week Trial membership.
++++++++++++++++++++
I am 54 years old and in the final two weeks of the pre-marathon training for Memphis in December.  I've run 3 previous marathons with a PB of 4:58 in NY.  My vDot is 42 with a 5K time of 22:40.  My goal is to run a Boston qualifier at 3:45.
Now for the good stuff.  I have been following the plan to the letter, including all rest days for 8 weeks.  I haven't missed a workout except for a brief injury recovery a couple of weeks ago where I did 3 sessions in the pool.  I read as much as I could from the inujry forum and I believe made a solid decision with excellent results to keep me on track for the ultimate goal.
The training plan has been weaved into an international travel schedule for work and the hot, humid Memphis summer.
I could not be happier!
Here's how I see it.  The workouts are perfect for a busy person for whom training is not the main activity of their life.  The workouts are not easy, but I can feel the results in an increasing vDot and better finishes in a few 5K's this summer.
The ultimate test of the success of the program will not be if I run a BQ in Memphis.  Success of the my MN experience will be rated if I go into the race with a plan and I run the plan.  Will I be mature enough to make decisions before and during the race to set myself up for success?  Will I have learned the disciplines of planning and pacing?  One of my discoveries is that there is nothing that Patrick can teach me to get through the last 6 miles.  I have to run the plan for the first 20 and have the mental toughness to run the race, which is the last 10K.
My suggestion to all new members is simple.  Run the workouts as they are described in the training plan.  Don't add to the workouts or skip the rest days.  Have the mental discipline to work hard on the run days and rest well on the rest days.  Don't augment for the sake of augmenting.  Just work harder on the test runs and improve your vDot.  That will make your plan tougher and take away the need to do more than the plan.