Race Report: Raleigh City of Oaks Half Marathon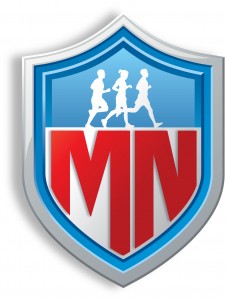 Note: The following was posted to the Marathon Nation forums by Jerry W after his first half.  I think it's a great example of how we work together as a team despite miles (and time zones!) between us. If you'd like to learn more about the team, please consider creating a free trial membership!
++++++++++++++++++++++++++++++++++++++++++
Race name: Raleigh City of Oaks Half Marathon
Date: November 7th 2010
Race Website: http://www.cityofoaksmarathon.com/
Your Overall Time: 1:51:38 (First Half Marathon… happier than a clam with my time!!)
Your Goal Time: From my race plan,
–       1st goal was to finish,
–       2nd goal finish under two hours,
–       3rd goal finish per MN vDOT=40 predicted time of 1:55:54
Pre Race:
Since this was my first race longer than a 10K, I was quite nervous the week leading up to the race. To make things worse, after going injury free since starting back running late last winter, I had a slight "twinge" on the side of my right knee during one of my runs about two weeks out from my race. At the time I was sure it was caused by the transition to new shoes several weeks before (more on that later). I took this into consideration in my race plan and decided not to run at all the last week before my race.
From a race prep point of view, I thought I was prepared as I had been nailing the training paces called out for each of my training sessions without any trouble. I had also run a 10K about a month out from my planned race and was just under my MN predicted time, so I was feeling confident that if all things went my way I "should" have a successful race.
The race was local and I had the opportunity to drive the course. I followed my race plan almost to the letter as far as eating, schedule, and logistics. Following my race plan really helped me stay on auto-pilot race morning. It also helped keep my nerves in check before the race, although I have to admit I felt a bit sheepish with the level of detail I had in my plan. I showed it to a couple of friends and they commented I might be taking this running thing a bit too serious!
Race:
Weather was a bit on the cool side, lower 30's at race start. Temps stayed in the low to mid 40's during the race. Perfectly blue skies…. It doesn't get much better for racing!
Early miles (1-3)
I took Adam Lesser's advice during his critique of my racing plan and modified my pacing plan for the first three miles to stay with the MN suggested pace of 9:06 instead of my initial plan to run with the two hour pace group (9:10 pace). After the first mile my time was 9:03…. So far so good, I thought.  The only problem… I was within a 100 feet of the 1:50 pace group and the first mile marker was at least a couple of tenths back from where my watch said the first mile marker should be! Mile 2 was even worse! As it turned out, replacing the battery in my foot pod to insure no issues during the race backfired!! I didn't recalibrate and it was off!!  I couldn't figure out how much faster I was going than my watch indicated and after a bit of panic, I decided to use my heart rate more than the pace info to guide my race.
Even though the pace info is un-calibrated and off… here's the data:
Mile Planned Actual (uncalibrated) HR
1              9:06         9:03                         149
2              9:06         8:44                         152
3              9:06         8:47                         154
Miles (4-10)
Miles 4-8 trended uphill so I tried to take Adam's advice and go a bit slower pace on miles 4-8 and then try to crank it up a bit once I hit the turn-around at mile 8. I think I did ok, as I was feeling good at the end of mile 8. At mile ten, all I good hear in my mind was Coach P's advice to get busy and finish strong. Overall,  still feeling good, although at mile nine I started to feel tight in my right knee.
Mile Planned Actual (uncalibrated) HR
4              8:46         8:46                         155
5              8:46         8:59                         157
6              8:46         9:07                         157
7              8:46         8:59                         157
8              8:46         8:58                         157
9              8:46         8:51                         155
10            8:46         8:52                         155
Miles 11- 13.1
For the most part the course was trending down hill, although there was one last hill that hurt a bit. The last 0.75 mile was a fast downhill to the finish.
Mile Planned Actual (uncalibrated) HR
11            8:46         8:57                         156
12            8:46         9:08                         158
13            8:46         –                               –
Lessons Learned
I need to get more race experience! Once I realized my foot pod was off, I panicked. I also need more experience pacing the hills. I was fortunate that most of the hills were fairly short, even though they were  choppy. All in all though, I am very happy I was able to finish under my predicted MN time.
Finally, I'm seriously considering updating to a GPS based system.. .may be a Garmin 305. It's a real bummer not being able to trust your pacing info.
Post Race:
After the race, I visited a physical therapist that specializes in running injuries to make sure my knees were ok. The diagnosis is I have slight tendonitis in both my knees, although the left is a bit worse. It turns out my shoes were not the problem. The issue is my core is weak, especially on my left side. Guess what part of the training program I have not been diligent with!! Suffice it to say… I will be correcting this issue!
Given I can keep my tendonitis in check so I can continue building up the miles, my next objective is to run the Disney Marathon in early Jan (My first).