The Virtual Aussie 5k Run: Join Us!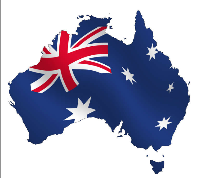 Run on Sunday 2/27 – Raise Money for Aussie Flood Relief!
The Virtual 5k is on! Please register online and run virtually with me, this Sunday, to raise money for Aussie Flood relief. This event is being organized by Kate Major, a professional triathlete, and several of her peers.
Even if you can't make the real-world event, you CAN play along online. Please Note the Deadline is Sunday, 2/27/11!
Here's how:
Go to http://www.aussie5k.com/ to learn more about the event.
When you are ready to "register" as a virtual participant, go to the "Donate Page" (here)
Sign up and donate (a minimum of $25 please!).
Tell your friends to step up by forwarding the link to this post or the event site above.
On Sunday, run your 5k!
Virtual Participant BONUS
Save your receipt and email it in to patrick [at] marathonnation [dot] us with the subject "Aussie 5k" and I'll enter you to win one of three $25 iTunes gift cards…the very least I can do to push you over the edge to do a good thing! I will announce the winners here on the blog on Monday, February 28th.
Thanks in advance for stepping up!